Tim Neumark's Moments-Solo Piano Op.7 is another collection of instrumental piano tracks.
I would have to say that Tim is rapidly becoming one of my favorite artist to listen to. His music is serene and at the same time uplifting and full of positive energy.
"You Are Here" is the focus track and it is a beautiful sojourn into a billowing cloud of sound that lets you float away with it.
The key to Tim's music is the rhythm and ever changing tones and colors that make it interesting from start to finish.
"You Are Here" is another fine example of his abilities to deliver excellence through the keyboard. Listen once and you will become a fan forever.
Keith "MuzikMan" Hannaleck
More About Tim: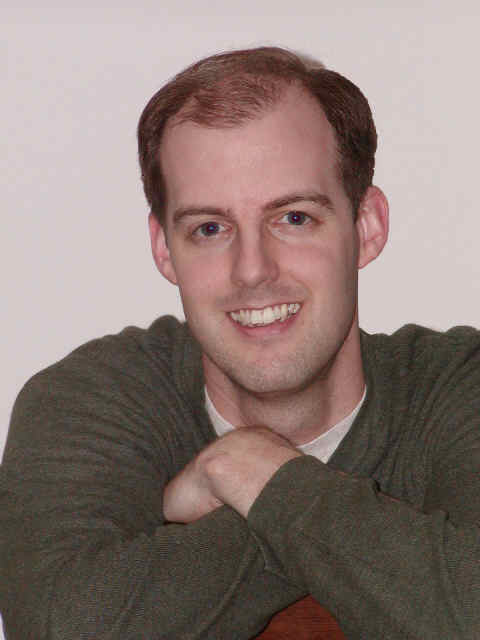 Tim was born and raised in the Mid-Atlantic, spending much of his youth in Frostburg, Maryland. In his childhood and early adulthood his foremost passion was athletics, and he participated in baseball, basketball, tennis, soccer, and track. He also developed a taste for classical and new age music in his teenage years, but it wasn't until his later high school years that he discovered his talent for the piano.
For years, Tim travelled the country for work, frequently playing his own compositions in hotel lobbies. At the urging of his wife and others, he finally released his debut CD in 2007.
Tim currently lives with his wife and two daughters in the Washington, DC area.
About Tim's Music:
Tim composes solo piano music that is "emotional, beautiful music that tells a story." Featuring a combination of classical and new age styles, he has released six solo piano albums.
His 2014 album Storm was named Best Solo Piano Album of 2014 by One World Music. In addition, Storm was named one of the best CDs of 2014 by Audiosyncracy, received two Hollywood Music in Media Award (HMMA) nominations, and was nominated for Enlightened Piano Radio's 2014 Album of the Year award. His 2013 album Opus Four was nominated by SoloPiano.com for Classical/Neo-Classical album of the year and received two HMMA nominations.
Tim's music can be heard on the following internet radio broadcasts

(Note that these links open a new tab.)
Moments

is Tim's seventh CD, released in October 2015.
The best moments and memories aren't necessarily the weddings, graduations, and births, but the smaller events in your life: your child dancing, pets greeting you at the door, a touching book or piece of music. A happier, shorter, more major-key album,

Moments

tells the story about some moments in Tim's life while giving the listeners time to reflect on their own personal moments. For the full background about this album and its tracks, see Moments: Behind the music.
Download the CD liner notes in PDF, or visit the store to buy the CD and sheet music.